It's hard to believe Harvard Business Review (HBR) turns 100 this year!
What does not surprise us, however, is how many articles spotlighted in HBR's centennial edition were written by our esteemed clients – leading thinkers HBR refers to as "business publishing's most influential voices." We want to congratulate all the brilliant thought leaders we proudly represent, who regularly share their transformative ideas with audiences via published papers, articles, keynotes, workshops, executive education programs and advisory meetings.
Here are some of the authors HBR featured in its commemorative volume, which was published on April 19, 2022.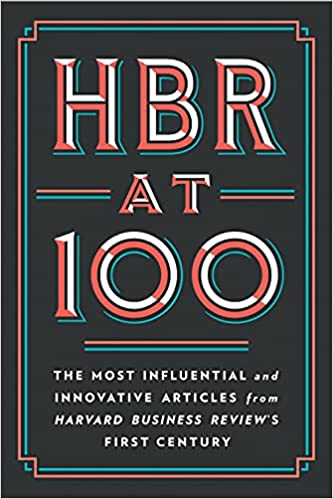 + + +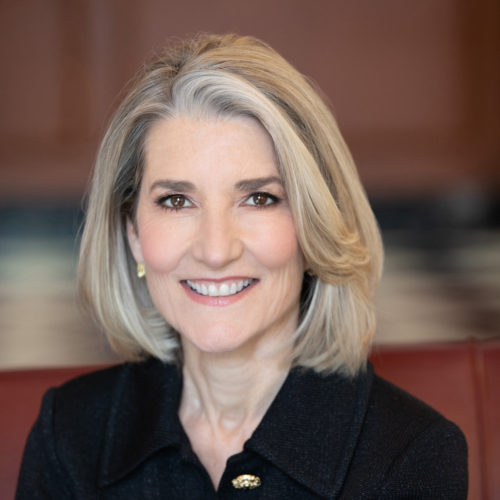 Harvard Business School professor
Amy Edmondson
, bestselling author of "The Fearless Organization," is a renowned expert on
psychological safety
, organizational learning and leadership. The #1 ranked thinker in the world by Thinkers50, her work is helping major firms vastly improve performance by building an environment of transparency and collaborative teaming, which ultimately leads to more effective operations, invested employees and a healthier bottom line.
+ + +
Design thinking guru Tim Brown, executive chair at IDEO, is a leading expert on creative competitiveness and design collectivism. For decades, he has been advising senior executives and boards of global Fortune 100 companies on how to innovate better by looking beyond the design itself to its potential for improving the human experience and solving big problems.
+ + +
Erik Brynjolfsson, professor and senior fellow at the Stanford Institute for Human-Centered AI and Director of the Stanford Digital Economy Lab, is a New York Times bestselling co-author of "The Second Machine Age" and "Machine, Platform, Crowd." A future of work and AI guru who was named in 2021 among the top 50 management thinkers in the world by Thinkers50, he helps companies and economies decipher, prepare for and capitalize on the technological changes that will impact everything from employment and health care to education and socio-economic mobility.
+ + +
One of the world's most respected and sought-after corporate advisors and executive educators, Harvard Business School Professor
Linda A. Hill
is a world-renowned expert on
leadership and innovation
. She helps organizations – including Merck, Aon, Mitsubishi, NASA, RELX, The Federal Reserve Bank, National Bank of Kuwait, Salesforce.com and The World Economic Forum – leverage diversity of thinking so they can build agile, resilient and inclusive leaders and teams who are able to not just harness innovation but
unleash
it – even in times of crisis.
+ + +

+ + +
Widely recognized as the father of modern business strategy, Harvard Business School economist Michael E. Porter is among the world's most legendary thinkers on management, competitiveness and shared value strategies. He helps leaders tackle some of the most challenging business and societal problems in such areas as market competition, economic development, leadership, political reform, health care, and digital transformation.
+ + +
INSEAD Professor Mark Mortensen is a global authority on remote and hybrid work, trust, teaming, collaboration, leadership, organizational change and psychological safety. His frameworks help companies strengthen team bonds and build trust across differences in language, culture and time zones. Check out his most recent article in the April 2022 issue of Harvard Business Review "Managers Are Trapped in a Performance-Compassion Dilemma."
+ + +
Technology optimist, futurist, and New York Times bestselling co-author
Andrew McAfee
, principal research scientist at MIT and co-founder of MIT's Initiative on the Digital Economy, is a world-renowned authority on
digital technologies that are changing the world
. A sought-after advisor and gifted speaker, he offers organizations data-driven insights into existing and emerging trends, including human-machine interaction and the future of work.
+ + +
Every day we are reminded of the lasting legacy our much-missed friend and client Clayton Christensen left behind. Former Kim B. Clark Professor of Business Administration at the Harvard Business School, his pioneering ideas around disruptive innovation and growth are still transforming industries and organizations across the world. Closer to home, Clay was most influential in convincing Danny Stern to launch Stern Speakers. He was Stern's first client and always kept Danny thinking about ways to make positive and disruptive change, emphasizing that business is never about standing still. With Clay's theories and wisdom in mind, advisory services were added to the services offered by Stern's clients.
Reflecting on his special friendship with Clay, Danny recently remarked, "What I miss most is Clay's fundamental decency and regular acts of generosity. Until his last days, he possessed an unyielding passion to teach."
+ + +
And last but not least…
Adi Ignatius, editor-in-chief of Harvard Business Review, has been giving voice to the best management thinkers of all time for most of his career. A master moderator, speaker and journalist, he is responsible for HBR's transformation into one of the world's most successful multi-platform publishers. His tribute to HBR's 100th birthday says it all.
Tap Into the Expertise of the World's Most Transformative Thinkers
All of the esteemed thought leaders we represent are available to work with your organization via virtual and in-person advisory meetings, interactive workshops and customized keynotes through the exclusive representation of Stern Speakers & Advisors, a division of Stern Strategy Group®. Contact us to learn how our clients can help. We'd be happy to co-create a customized advisory engagement and/or training program that uniquely meets the needs of your organization.