"What does the future hold?" That may be an age-old question, but what if we could answer it more definitively than we could in the past? What if life…did not have to be left to chance?
That theme is at the center of the powerful new book, "The Genesis Machine: Our Quest to Rewrite Life in the Age of Synthetic Biology" (Public Affairs, February 15, 2022), by renowned futurist Amy Webb and pioneering geneticist Andrew Hessel.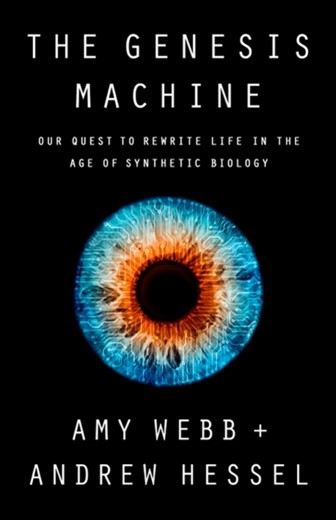 Through vivid storytelling and personal anecdotes, the authors examine how every area of business, government and society will be transformed by synthetic biology. They reveal fascinating, 
previously unimaginable innovations
 that loom on the horizon, many of which offer hope for the future.
Kirkus Reviews
 called the book "a wrinkle on the near future that many readers will not have pondered — and should."
A leading authority on technology, forecasting and strategic foresight for business, and founder of the Future Today Institute (FTI), Webb is a sought-after advisor, speaker and executive educator who works closely with key decision makers, including Fortune 100 CEOs, three-star admirals and generals, and the senior leadership of central banks and intergovernmental agencies.
Hessel advises businesses and governments, and speaks widely on a range of topics including cells as programmable living factories, viruses as an emerging software industry, the ethical uses of bioengineering and how to achieve effective biological safety and security. He also helps leaders and investors across sectors understand and prepare for emerging opportunities in the biotech space.
"This book is about life: how it originates, how it is encoded, and the tools that will soon allow us to control our genetic destinies," write the authors. "It is also about the right to make decisions about life, defined for a new generation in scientific, as well as ethical, moral and religious terms. With powerful systems in place, to whom will we grant the authority to program life, create new life forms, and even bring former life back from extinction? Answering these questions will force humanity to resolve economic, geopolitical and social tensions."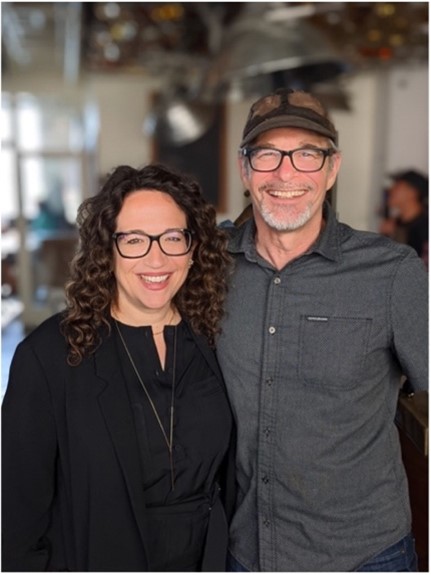 Praise for "The Genesis Machine"
"'The Genesis Machine' is a very readable story about how the DNA world is shifting from reading the genetic code to writing and editing it. Amy Webb and Andrew Hessel then take the reader on a journey of possible world changing events that could result from this new technology." – J. Craig Venter, PhD, Author of "Life at the Speed of Life" and CEO of JCVI
"This spectacular and highly accessible book clearly and thoughtfully examines the most important revolution of our lives – and of life itself. Understanding how we and future generations will use the tools of synthetic biology to transform the worlds inside and around us is essential to being an informed and empowered person and citizen in the twenty-first century. 'The Genesis Machine' is a guide to exactly that and a must-read book." – Jamie Metzl, Member of WHO Expert Committee on Human Genome Editing and Author of "Hacking Darwin"
"You may not realize it yet, but your life – and all of life itself – is about to change. From programmable genes to designer medicines, synthetic biology is going to transform everything. 'The Genesis Machine' is a surprisingly intimate, incisive, and readable guide to the opportunities, risks, and moral dilemmas of the brave new world ahead." – Steven Strogatz, Cornell University, Author of "Infinite Powers"
"If future technologies arrive gradually and then seemingly all at once, then the biotech-driven future is poised to arrive in ways that are far beyond the reach of our imaginations and at the same time knocking at our doors right now. Amy Webb and Andrew Hessel offer an essential guide to understanding biotech frontiers, and they outline important questions and approaches to consider now. An essential book for business leaders." – Beth Comstock, Author of "Imagine It Forward" and Former Vice Chair, GE
"'The Genesis Machine' is a tour de force! Amy Webb and Andrew Hessel masterfully reveal the emerging network of forces—people, labs, computer systems, government agencies, and businesses—that will drive humanity's next great transformation. Their fascinating (and frightening) conclusions—that the human ecosystem can actually become programmed—will touch every facet of our lives in the future. This brilliant work is an absolute must-read for national security professionals and defense planners who need to understand the complex dynamics at play in the future competition for bio-hegemony." – Dr. Jake Sotiriadis, Chief Futurist, United States Air Force
"We can now program biological systems like we program computers, with artificial intelligence and machine learning accelerating the speed of innovation and applications of synthetic biology. In an accessible and fascinating narrative, 'The Genesis Machine' lays out a roadmap for this interdisciplinary field of synthetic biology that is forever reshaping life as we know it." – Rana el Kaliouby, Author of "Girl Decoded" and Deputy CEO, Smart Eye
"Are latest innovations in synthetic biology simply a miracle that ends a crisis or a breakthrough to an entirely new way of living? That's the question futurist Amy Webb and microbiologist Andrew Hessel reveal for us with this fascinating book. The history of the world is a history of unintended consequences, for better and for worse, and Webb and Hessel capture the coming fusion of tech and biology in vivid detail." – Ian Bremmer, Author of "Collision Course"
"'The Genesis Machine' is fantastic, explaining how genetic code is the alphabet in which much of the future will be written. Amy Webb and Andrew Hessel have taken the very complicated subject of synthetic biology and made it understandable with sharp prose and sharp analysis that cut through mysteries of science and twenty-first-century humanism." – Alec Ross, Author of "The Industries of the Future" and "The Raging 2020s"