What qualities do the world's most successful investors possess, and what can we learn from them about how to make better decisions in our own professional and personal lives?
William Green, award-winning financial journalist and The New York Times and The Wall Street Journal bestselling author, answers those questions in great depth in his latest book, "Richer, Wiser, Happier: How the World's Greatest Investors Win in Markets and Life" (Scribner, April 2021).
Through vivid storytelling and intimate conversations, Green pulls back the curtain on how iconic figures such as Warren Buffett, Charlie Munger, Howard Marks and Bill Miller consistently tilt the odds in their own favor. He shares pearls of wisdom from the masters themselves, describing them in action and revealing their high-performance habits, principles and processes.
Throughout his more than 25-year career, Green was privileged to spend extended periods of time with these brilliant, often misunderstood characters, and immerse himself in their lives. During talks, meetings and interviews, Green takes audiences inside those experiences, shares what he learned and explains how anyone can employ their methods to chart a better course.
"One distinctive trait of the greatest investors is that they are ruthlessly pragmatic. They're just looking for what works and what doesn't and why," says Green. "They show us how we can take emotions and biases out of decision making – how we can move on when something doesn't work until we find what does."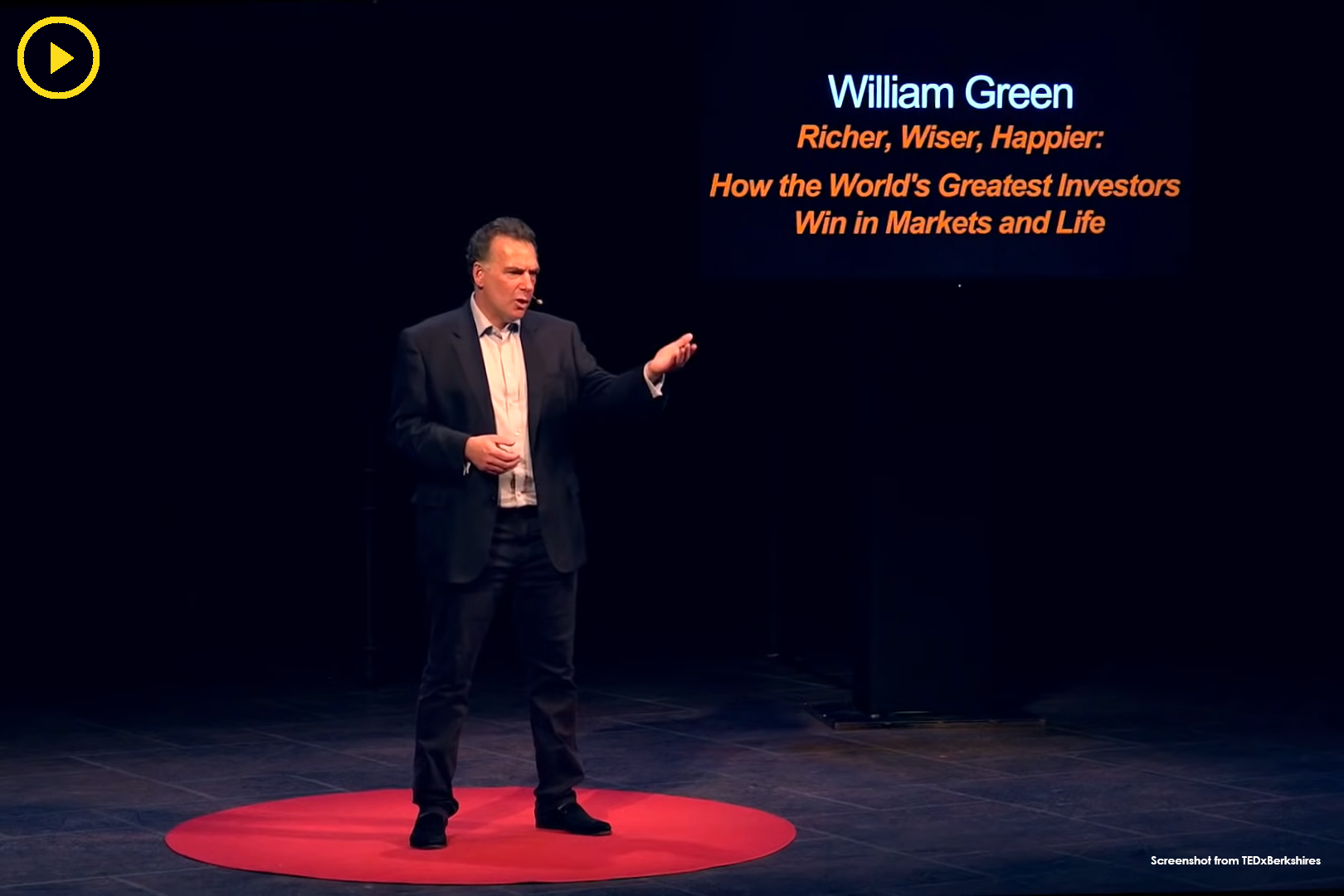 Enlightened Capitalism and Destination Analysis
An important thread in the book is "enlightened capitalism," the idea that it is more profitable and wiser to behave morally. Inspired by such legendary investors as Charlie Munger, Jack Bogle and Sir John Templeton, Green has much to share with organizational leaders about responsible growth strategies and how to grow by sharing, much like the Costco model. He also outlines a powerful decision-making framework one investor uses, involving reverse engineering proven success stories. Dubbed "Destination Analysis," you start by setting your sights on what you are trying to achieve, then solve the problem backwards. It's not just a framework but a different way of thinking, Green emphasizes.
"In addition to being a practical guide about how to think smarter, the book turned out to be a stealth philosophical and spiritual book about values, the enormous benefits of principled and rational behavior, and how to build sustainable success," explains Green. "The reality is, in an uncertain world, we still have to make wise decisions about the future. The advice these extraordinary people shared with me goes beyond teaching us how to make good decisions to helping us understand what it means to be truly rich."
Praise for "Richer, Wiser, Happier"
"MANY NUGGETS OF WISDOM… offers a smorgasbord of ideas from which you can pick and choose what works for you… Wise words." — Bethany McLean, Washington Post
"ENGAGING WRITING…Throughout the book [Green] underscores the central premise that originality is overrated when it comes to investing… 'Nothing is more essential than our capacity to survive the most difficult times not only financially but emotionally.'" — New York Times
"UNEXPECTEDLY ILLUMINATING…Those who finish this book will find, to their delight, that they're smarter about much more than money." — Peter H. Diamandis, MD, author of the New York Times bestsellers "Abundance" and "Bold"
"BREATHTAKING… This book not only teaches you how to invest, it teaches you how to think." — Rolf Dobelli, author of the million-copy bestseller "The Art of Thinking Clearly"
"ONE OF THE MOST IMPORTANT BOOKS I'VE EVER READ… If I'd had 'Richer, Wiser, Happier' when I started investing it would have saved me twenty years of reading and studying." — Phil Town, author of the #1 New York Times bestseller "Rule #1"